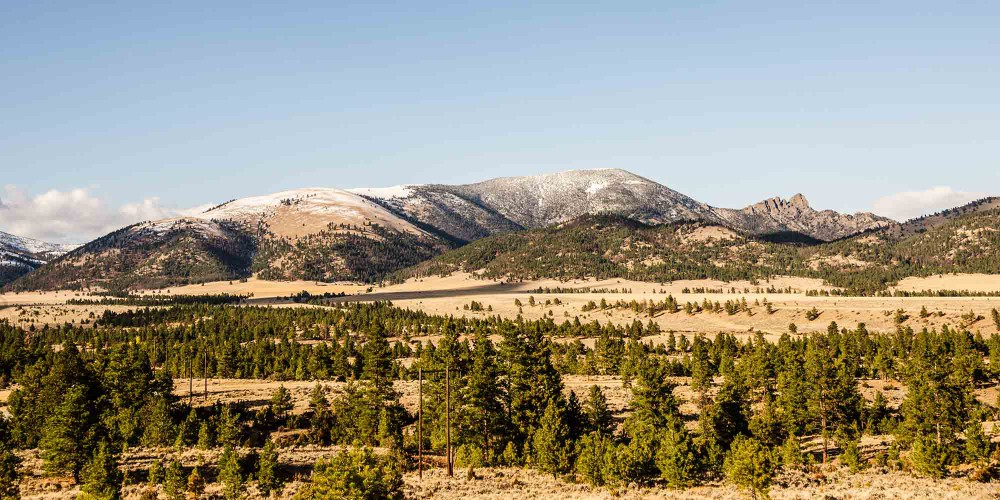 Anaconda, county seat of Anaconda-Deer Lodge County, which has a consolidated city-county government, is located in southwestern Montana of the United States. Located at the foot of the Pintlar Mountains, the Continental Divide passes within 8 mi south of the community. Central Anaconda is 5,335 ft above sea level, and is surrounded by the communities of Opportunity and West Valley. The county area is 741 square miles, characterized by densely timbered forestlands, lakes, mountains and recreation grounds. The county has common borders with Beaverhead, Butte-Silver Bow, Granite, Jefferson and Powell counties.
On main street is the Washoe Theater, which is listed on the National Register of Historic Places. It was the last theater constructed in the United States in the Neuvo Deco style. The theater was designed in 1930 by B. Marcus Priteca, an architect from Seattle and opened in 1936. It was listed by the NRHP for architectural significance in 1982. It currently is used for showing films, plus periodically hosting plays and other types of entertainment.
The city is in the 43rd district of the Montana Senate and as such has been represented by Democrat Jesse Laslovich since 2004. In the Montana House of Representatives, it is in the 85th district and has been represented by Democrat Cynthia Hiner since 2004. As of 2014 the current Chief Executive of Anaconda is Connie Daniels. The County Commission includes Paul Smith, Patricia Mulvey, Elaine Lux-Burt, Kevin Hart, Terry Vermeire. The Clerk and Recorder Administrator is named Joey Blodnick.
Five schools are part of Anaconda School District 10, including a Head Start program; W K Dwyer Elementary (grades K–2), Lincoln Elementary (grades 3–5), Fred Moodry Middle School (grades 6–8), and Anaconda High School (grades 9–12). The district has a web site with information about the schools.
source: wikipedia.org