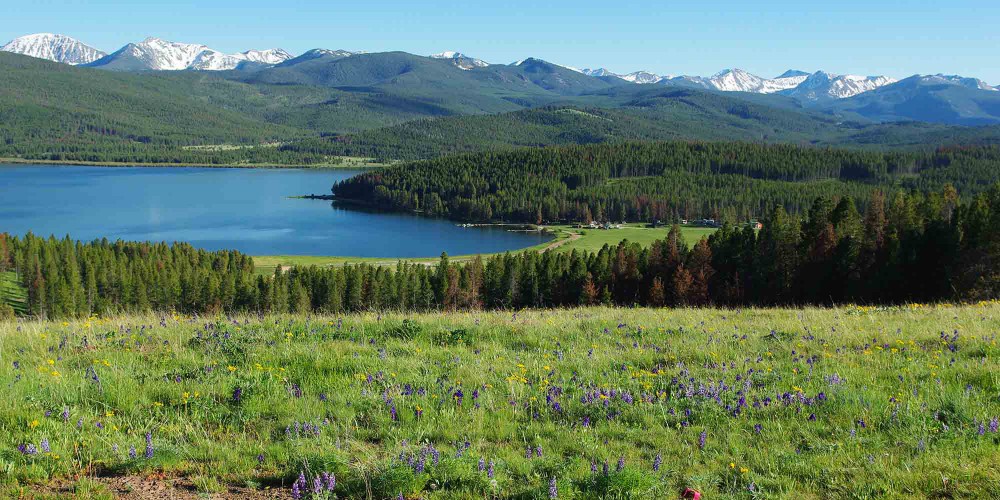 Search All Georgetown Lake Homes
Georgetown Lake is a community in Anaconda, MT. Anaconda, county seat of Anaconda-Deer Lodge County, which has a consolidated city-county government, is located in southwestern Montana of the United States. Located at the foot of the Pintlar Mountains, the Continental Divide passes within 8 mi south of the community. It had earlier peaks of population in 1930 and 1980, based on the mining industry. It is still the ninth most populous city in Montana. Central Anaconda is 5,335 ft above sea level, and is surrounded by the communities of Opportunity and West Valley. The county area is 741 square miles, characterized by densely timbered forestlands, lakes, mountains and recreation grounds. The county has common borders with Beaverhead, Butte-Silver Bow, Granite, Jefferson and Powell counties.
On main street is the Washoe Theater, which is listed on the National Register of Historic Places. It was the last theater constructed in the United States in the Neuvo Deco style. The theater was designed in 1930 by B. Marcus Priteca, an architect from Seattle and opened in 1936. It was listed by the NRHP for architectural significance in 1982. It currently is used for showing films, plus periodically hosting plays and other types of entertainment.
source: wikipedia.org